Certified Physician
Physical Therapy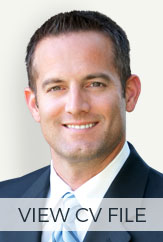 ---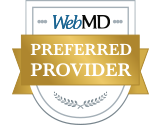 WebMD's Preferred Provider Badge recognizes providers such as Dr. Michael Gilmore, that are committed to transparency, responsiveness and great service to patients, and have earned a high patient satisfaction rating.
---
---
---
Michael D. Gilmore, MD - 2-Time Board Certified Surgeon
A native of Chipley, Florida, Dr. Gilmore received his bachelor's degree while playing as the All-American Free Safety and Defensive Captain of the '93 and '94 SEC Champion Florida Gators. He was one of the nation's most honored scholar-athletes during 1993-1994 and remains one of the top scholar-athletes in University of Florida's football history.
A Very Caring Doctor
Did you know that Dr. Gilmore reaches out to every one of his post surgical patients within 24 hours to check up on them?
He has steadfastly adhered to this mission for over 17 straight years. It is one of the many reasons why patients throughout the Florida Panhandle have placed their trust in Dr. Michael Gilmore and Panhandle Orthopaedics.
After graduating Magna Cum Laude, Dr. Gilmore was accepted into the University of Florida School of Medicine medical program. He completed his internship and residency at the prestigious University of Florida Orthopaedic Institute, where he became chief resident.
Dr. Michael Gilmore is a 2-Time Board Certified surgeon specializing in sports medicine, joint preservation & restoration and minimally invasive surgery with the latest arthroscopic techniques, Dr. Gilmore treats patients of all ages from pediatric to adults. He has an unwavering commitment to providing quality care to the residents of Florida's Panhandle and looks forward to many more years of service.
Expanding His Skill-Set
Dr. Gilmore's mission is to provide state-of-the-art, comprehensive orthopaedic care. As part of that mission, he strives to continuously expand on his advanced knowledge and skill-set through challenging and leading-edge professional training administered by the worlds leading orthopaedic surgeons. View his resume for professional training history+
Specialties
Joint Preservation, Sports Medicine, Minimally Invasive / Minimal Incision Procedures, Foot and Ankle, Knee and Leg, Hand and Upper Exremity, Shoulder, Hip, Neck and Spine
Certifications
FAAOS - Fellow American Academy of Orthopaedic Surgeons
DABOS - Diplomat American Board of Orthopaedic Surgery
Designations
Coventry - Work Comp Outcomes-based Network Provider
This program identifies health care providers who demonstrate depth of experience treating workers' compensation injuries and have consistently better measures of clinical outcomes, medical utilization, return-to-work, and financial outcomes when compared to their peers.
Affiliations
Bay Medical Center - Sacred Heart Health System
Sacred Heart - Hospital Pensacola
Sacred Heart - Hospital on the Emerald Coast
SCE - Surgical Center for Excellence of Panama City
Cornerstone - Cornerstone Surgicare

TMS Shoulder Pad Cooling System
While in residency, Dr. Gilmore was part of the team of researchers responsible for inventing the revolutionary TMS Shoulder Pad cooling system. Learn More +
Memberships
AANA - Arthroscopy Association of North America
and Health Policy Fellowship Committee Member
AMA - American Medical Association
AAOS - American Academy of Orthopaedic Surgeons
FOS - Florida Orthopaedic Society
FSARN - Advisory Board: FL State Assoc. of Rehabilitation Nurses
ISASS - Intl. Society for the Advancement of Spinal Surgery
Enneking Society - Alumni for University of Florida Orthopaedics Dept.
ECMS - Escambia County Medical Society