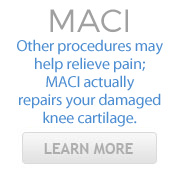 General Information
Office Hours
Monday through Thursday, 8:00 a.m. to 5:00 p.m - Friday, 8:00 a.m. to 2:00 p.m. Appointment calls, insurance questions, and scheduling for tests, physical therapy, and surgery are normally handled during this time. Please dial 911 for any emergencies after normal business hours.
Making an Appointment
To schedule an appointment at Panhandle Orthopaedics, please call one of our three convenient locations. Appointment schedulers are available during regular business hours, Monday - Friday, 8:00 am - 5:00 pm.
Panama City Beach: 850-784-7724 | Crestview: 850-398-8480 | Pensacola: 850-407-7840
Cancelling an Appointment
Cancellations should be made at least 24 hours in advance of your scheduled appointment time. If you discover that you will not be able to keep your appointment, please contact our office as soon as possible to reschedule.
Patient Convenience
A patient's phone call is important to us.
We believe that a patient's experience should be a positive one from their very first phone call to us. Instead of being on hold or getting a pre-recoded message, patients will always get a person to talk to, both during and after our businesss hours.

Helping you stay on track.
We utilize a leading edge patient notification system that can remind you (by phone, email or even text) of your next appointment so you can stay on track and not delay your recovery process.
What New Patients Should Know
When scheduling your appointment, please have your insurance card and address information ready at the time of your call. Once an appointment has been made, you will be given a check-in time for your appointment. Please bring your insurance information and any previous x-rays and test results when you arrive.
Accepted Insurance (We do not accept Medicaid)
Blue Cross Blue Shield PPO/Blue Options | Tricare (including Tricare Prime and Tricare Standard) | Aetna | Cigna | United Healthcare | Golden Rule | Mail Handler | Workers' Comp. | Auto Ins.

Please Note the Following:
Accepted insurance can change. We suggest verifying your insurance with your insurance company before making an appointment.

Panhandle Orthopaedics does not participate in the Medicare program, but will accept select Medicare patients under private contracts, in compliance with Medicare guidelines.
Tricare Preferred Provider
We offer preeminent orthopadic care for troops stationed in the Florida Panhandle area with three convenient locations: Crestview, Fl, Pesnacola, Fl and Panama City/Panama City Beach, Fl. Learn More →
Self-Pay Friendly
We understand that not everyone will have insurance. We offer affordable self-pay rates for our patients.
Care Credit® - No Interest Payment Plan
We accept Care Credit. Applying online is fast easy and secure. Or talk to one of our staff members about Care Credit and how to apply. Learn More →
Payment Definitions
There are 3 key terms that patients should be educated on; Deductible, Co-Payment and Co-insurance. We've defined and outlined them for you here. Details →
---
Panhandle Orthopaedics COVID-19 Updates


Effective March 6th, 2023
UPDATE: COVID screening no longer required.




UPDATE: Face masks are no longer required, or recommended.



If you are not feeling well or have been around someone who is not well or has tested positive for COVID please contact our office to reschedule your appointment.
Follow the link to view more details regarding COVID-19 and patient scheduling. DETAILS →