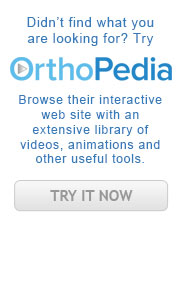 Orthopaedic Spine Procedures
Overviews of Spinal Procedures
Surgical
Spinal Cord Stimulator Implant
Spinal cord stimulation (also called SCS) uses electrical impulses to relieve chronic pain of the back, arms and legs. It is believed that electrical pulses prevent pain signals from being received by the brain. SCS candidates include people who suffer from neuropathic pain and for whom conservative treatments have failed.
Micro Endoscopic Discectomy
This minimally-invasive procedure is performed through a tubular device. It is designed to relieve pain caused by herniated discs pressing on nerve roots. This surgery is usually performed on an outpatient basis, which allows the patient to leave the hospital the same day.


Non-Surgical
Lumbar Epidural Steroid Injection
This injection procedure is performed to relieve low back and radiating leg pain. Steroid medication can reduce the swelling and inflammation caused by spinal conditions.
Lumbar Radiofrequency Neurotomy
This minimally-invasive procedure, also called radiofrequency (RF) rhizotomy, reduces or eliminates the pain of damaged facet joints by disrupting the medial branch nerves that carry the pain signals. This procedure is performed with local anesthetic.