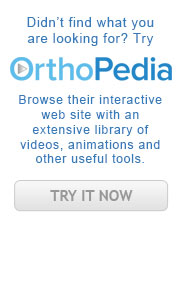 Orthopaedic Foot and Ankle Procedures
Overviews of Foot and Ankle Procedures
Bunionectomy (Chevron Bunionectomy)
This outpatient procedure is performed to correct a bunion, a deformity of the toe joint. During the procedure, the surgeon may remove excess bone and then shift the toe into proper alignment. This surgery is commonly performed with regional anesthesia.
Diagnostic Ankle Arthroscopy
Arthroscopic surgery is used to diagnose and treat many joint problems. It is commonly performed to evaluate and repair ligament injuries; remove scar tissue, damaged cartilage and bone fragments; and to evaluate the extent of arthritis.
Talar Fracture Fixation (Open Reduction and Internal Fixation)
This procedure is used to correct a fracture of the talus, one of the three main bones that form the ankle joint. During this procedure, the surgeon stabilizes the bone with hardware to allow the bone to heal properly.
PRP - Platelet Rich Plasma Injection
This non-surgical therapy is an injection of a concentrated mixture of the patient's own blood. PRP injections have been shown to relieve acute and chronic pain and accelerate healing of injured tissues and joints.