Certified Physician
Physical Therapy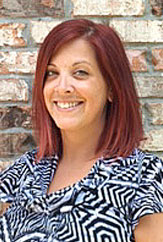 Emliy Painter, PTA
Emily earned her Physical Therapy Associate in Science Degree from Chattahoochee Technical College in Acworth, GA in 2012. She earned the "Outstanding Clinician Award" for her graduating class and provided clinical instruction for PTA students. She has experience treating orthopedic and neurological surgical and non-surgical conditions as well as sports injuries.
Before relocating to Florida in 2015, Emily trained under several specialists in their fields of expertise including overhead athlete rehabilitation and mechanics training. In addition, she is a member of the Georgia Overhead Athlete Association.
Using a caring and individualized approach to therapy, Emily's goal is for each patient to enjoy therapy while working to resume their pain-free lifestyles. She believes in combining hands-on treatment, education, and evidence-based practices to enable patients to reach their treatment goals, as well as maintain wellness following treatment.
Emily works to establish a partnership with each patient so that they can work together as a team to establish and accomplish the patient's individual goals. She utilizes her positive outlook on every situation to encourage her patients to work towards a better version of themselves.